Houses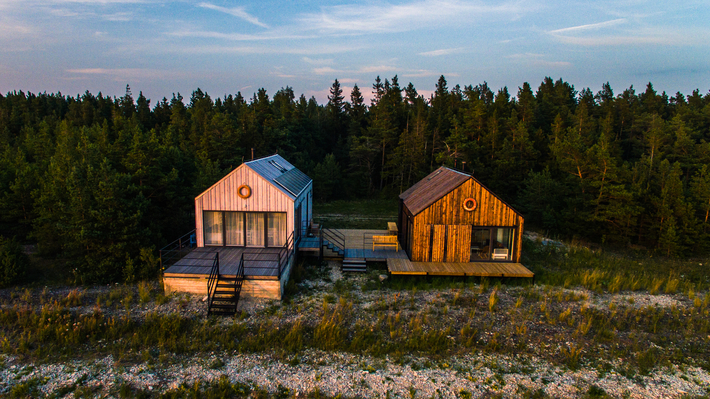 Initially the houses were built as a projector-house and the crew house. One was used to store a large projector to light the boarder and the other was used by border guards. Now both of them are rebuilt for new purpose.
Both houses are built with an open design with rooms full of natural light. There is a great view to the sea and the forest from the houses. Moreover,the sun sets directly in front of the houses!
The sauna house accommodates 4 people. In the other one there is room for 5. Both houses have fully equipped kitchens and a wood burning oven where one can cook fantastic roasts and baked potatoes. Outside there is a gas grill and an outdoor table and chairs where one can have a nice barbeque on a warm summer evening. We don't have wifi or TV so enjoy the nature!
If you need some additional information, please do not hesitate to contact us.
Sauna house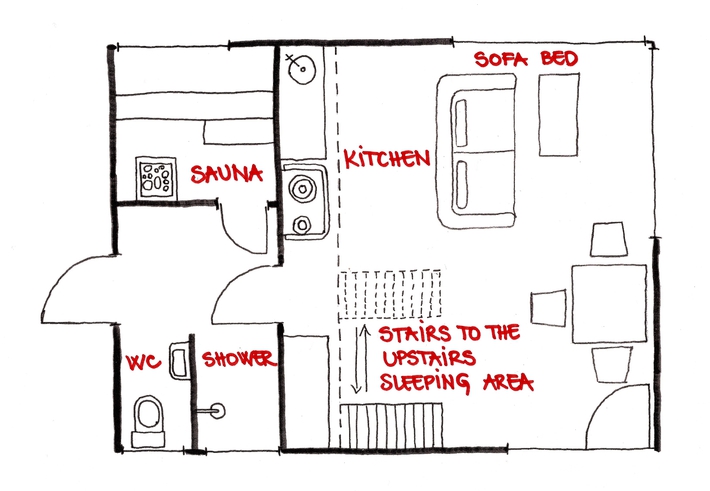 Main house